Basic Language Combo
Start Building Basic Language Skills!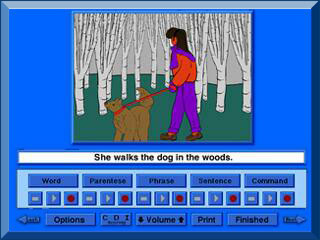 Your younger clients will love the colorful drawings and photos and you'll save on our Basic Language Combo. The combo includes Basic Words for Children, Look! Listen! and Learn Language!, and Train Time.
Target Audience: Appropriate for Pre-school–3rd grade for neurotypical toddlers, kindergarteners, as well as older children with Autism, PDD, Down Syndrome, Cerebral Palsy, Language Delay, Aphasia, Apraxia, or Dysarthria.
Basic Language Combo
by LocuTour Multimedia