Everyday Language Combo
Value pack for Everyday Language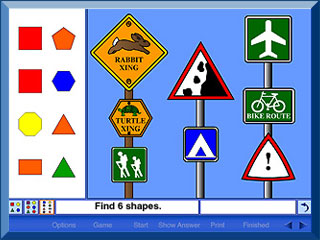 This CD contains both Everyday Language I and Everyday Language II. Introduce your students to counting, colors, size, and basic and complex geometric shapes.
Target Audience: The Everyday Language Combo provides exercises to learn the basic vocabulary for early math (EL I, K–2nd) and (EL II, 1st-3rd) includes additional vocabulary for geometric figures and opportunities to manipulate figures to assist with development of visual-spacial skills. Appropriate for neurotypical toddlers, kindergarteners, children with Autism, PDD, Down Syndrome, Cerebral Palsy, comprehension problems, weak visual memory skills.
Everyday Language Combo
by LocuTour Multimedia
Windows Only
Save when you download from Gumroad.